Back to Blogs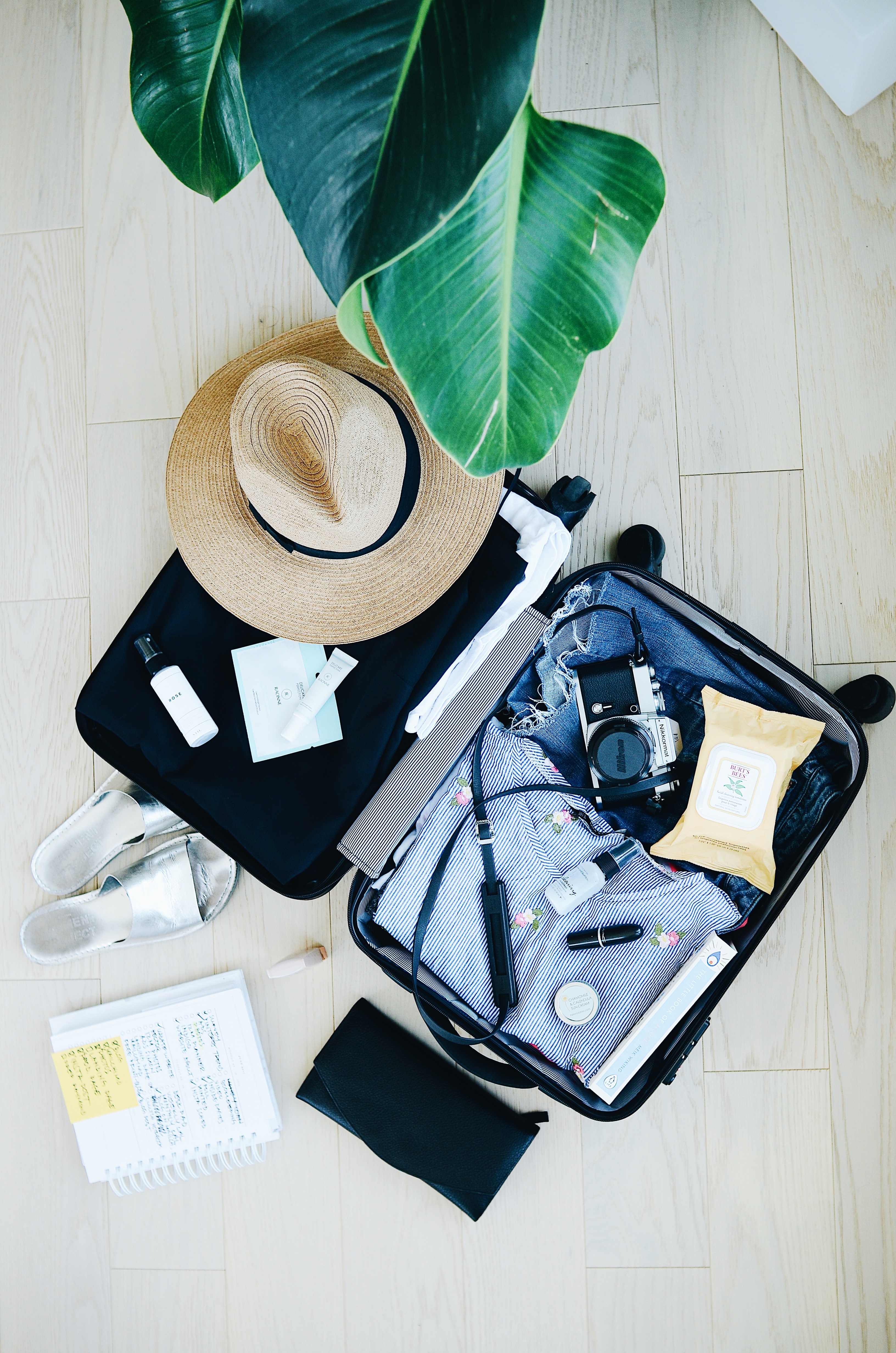 PREPARATIONS WHEN MOVING ABROAD – A COMPLETE STEP-BY-STEP GUIDE!
​Lots of people have the idea in their head that moving abroad would be a really cool experience, but often times, all the planning and packing stops them from doing it. Making the decision to move abroad certainly is a big and life-altering step – but if you plan it all out in advance, it doesn't have to be as scary and overwhelming as it sounds!
Most of my colleagues as well as myself have lived abroad, so we mean it when we say we are here to guide you every step of the way from making the decision until your very first day at your new job. We aim to make the experience of moving to a different country as smooth as possible, but ultimately, you will have to make sure to prepare some things yourself. In this blog post, I have collected some of my top tips for moving abroad and turned them into a complete checklist that you can use to make sure you remember everything before starting this new chapter of your life!
​
Moving abroad – step by step
6-8 weeks before the move:Initial decision process
Look inwards: motivation and reasons for going abroad

Ask yourself: Where am I in my life, and how does moving abroad fit into my life right now? What is my motivation for moving abroad? What am I hoping to get out of it?

Researching the location: part 1 – potential locations, job opportunities and cost of living

Once you have determined your motivation to go abroad, think about which locations would align with your plans. It might be that you are looking for a laid-back lifestyle in the sun, in which case Southern Europe could be an option for you – or maybe you are looking for a challenge and want to get to know a completely different culture that fascinates you. Once you have picked a few potential locations, research the location itself, job opportunities there as well as cost of living to give you a realistic overview of your options. To help compare cost of living with the local salary, numbeo.com might be a useful website to check out.

TIP: Feel free to e-mail your ITJW recruiter and ask for information about your potential locations – we have location packs for 25+ countries in Europe with all the above-mentioned information pre-made to make it easier for you to decide!

Look into working rights and visa

This one is

only

relevant if you are going outside of the EU if you are a European citizen

– but if that is the case, this should be one of the first things you do before deciding on your location, booking plane tickets, and applying for jobs etc.

Made your decision? Renewing your passport and other essential documents if necessary

Once you have decided to go through with it, the first step would be to check your documents – maybe your passport needs to be renewed? Or maybe your European Health Insurance card has expired? These are all things that are good to consider before starting your job search, so you are ready to go as soon as you find the perfect job opportunity.
​
4-6 weeks before the move:Starting your job search
Start applying for jobs in your chosen location

This is where the fun begins! You have picked your location, and now you are starting to look at possible job options. Perhaps you have a certain profile and field you are interested in working in? Perhaps you don't have much experience, and are looking to build an international career from scratch? Either way, feel free to reach out to your ITJW recruiter and let us help you find suitable options that match your profile.

TIP! See a list of our recruiters here– every recruiter is specialised in a Nordic language and can help explain the whole process of finding a job in your native language.

Researching the location: part 2 – looking into accommodation

Found the perfect location? Check! Started searching for a job? Check! Now to the next step: looking into options for accommodation. This is the part where it is especially handy to work with an ITJW recruiter as we have useful links and information for where to start your search – or even pre-arranged accommodation options!

TIP! Some of our clients offer a relocation package to help you settle into your new life comfortably – others offer attractive accommodation options in their company apartments. Your ITJW recruiter will help guide you through the different options!

Telling friends and family – support from your network

For some, this is an important step, and for others – not so much. Regardless of how you feel, now would be a good time to start telling friends and family of your plans. You have the basics settled, making it easier to answer any questions they may have.
​
2 weeks before the move:The logistics and practical tasks
Check up on accommodation, plane tickets and documents

There is not much to say about this one – but now would be a good time to double-check that your documents (passport, work contract if you have one etc.) as well as accommodation plans, and plane tickets are ready to go! I advise you print out all documents you may need for travelling, in case your phone runs of out battery.

Check vaccinations and health insurance conditions in your new country

This can be an important one, especially if it is your first time moving abroad. Research the recommended vaccinations for your location, book appointments to get them if necessary, and look into the health insurance conditions where you are going. Perhaps you will be covered by the public health care system as you will be registered in your new country – but for some countries, it might be helpful to have a private health insurance as well.

TIP! Some clients provide our candidates with private health insurance (and sometimes life insurance as well!). Ask your ITJW recruiter what your new employer offers and what the conditions are, and we will be happy to advise you.

Plan out the travel day itself & figure out logistics (getting to and from the airport etc.)

If you are the type of person who likes to free-style, this might not be important for you – but for my fellow control-freaks out there, this step will make you feel more comfortable in the time leading up to your move! How will you get to and from the airport? How far away from the airport is your accommodation? Do you have the address written down?

TIP! Some of our clients offer to pick you up at the airport to make your trip even smoother! Your ITJW recruiter will let you know if this is applicable for you.

Start making a list of what to pack

Making a list of what to pack a couple of weeks before you go will help you remember those little things that you may otherwise miss. It also gives you time to buy things if you think of something you would like to bring.

TIP! A good thing to research is what the power outlet/plugs look like where you are going, so you have time to buy a converter for your chargers, hair dryer etc. You might have to order one online, so research this a couple of weeks before you go.
​
The week leading up to the move:The last few days before your new chapter starts!
Pack and go!

Thanks to the last few weeks of planning, you can spend the last week leading up to your move with your family and friends – stress-free! All there is left to do now is to pack those small bits and bobs – and get on the plane! Good luck!
Feel free to print this list out and use it as a checklist.
Do you have any questions regarding moving abroad? Your recruiter from IT Jobs Worldwide is only an e-mail or a phone call away, and we would be happy to support you with any questions or concerns you may have, so don't hesitate to reach out.