Back to Blogs
Norway celebrating 17th of May
​Norway celebrating 17th of May - what is the day about?
The very best day of the year is closing in! The whole Norway celebrates their National Day. Instead like many other nations celebrating their Independence Day, Norway celebrates the day of signing the Norwegian constitution. This celebration takes place in every city, town and family in the whole of Norway!
The streets are filled with people, dressed in national clothing, and waving small red-white-blue Norwegian flags. Everyone is in good humour – it can be because of the sunshine, beautiful spring day, good atmosphere and feeling of celebration, while the champagne brunch might also have something to do with it.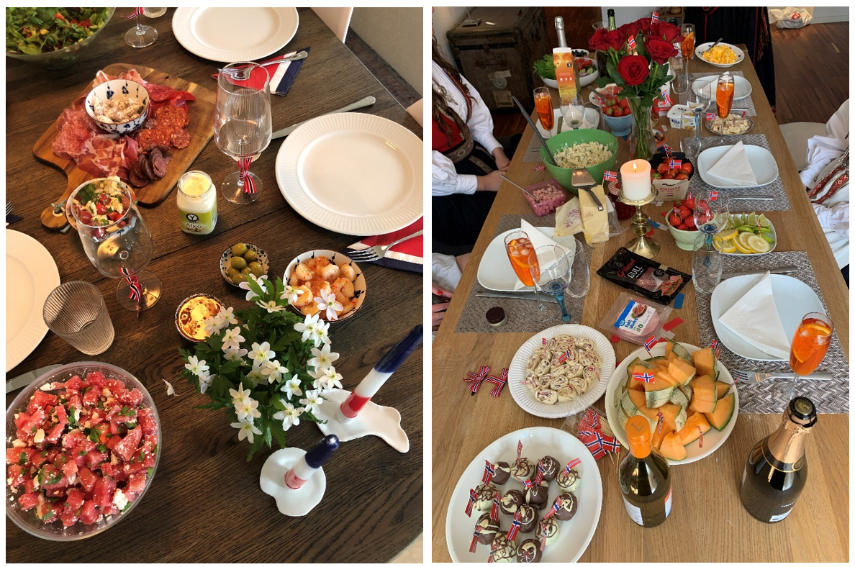 Work wise, Norwegians go silent on 17th of May. They're too busy celebrating! However, the day is everything but silent. After starting the day with an amazing breakfast together with a friend group or family, the towns gather on the streets to watch children's musical parades, and waving small Norwegian flags as they go by. In the evening, families and friend groups gather once again for a fantastic dinner and cakes.
On this day, an important part of celebration is showing up in a national dress: Women, Men, even children. There are over 200 variations of "Bunad", traditional Norwegian dresses. The colour and pattern change depending on the birth and family's original location. Together with the clothing goes jewerly. It is usual to receive clothing and jewerly as a gift from family. Below you see Anie's and her family's national dress, Bunad.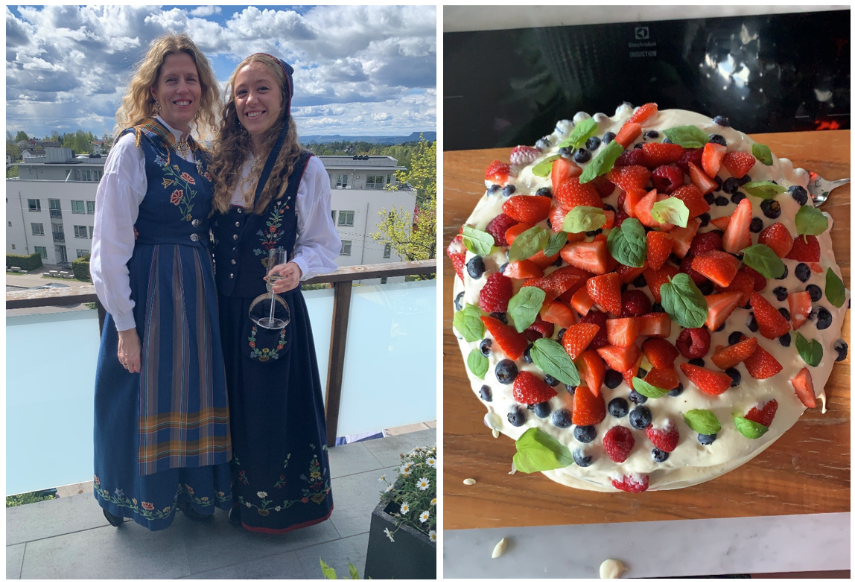 If you have ever wished to visit Norway, 17th of May is strongly recommended! There is no better way to experience the Norwegian culture, especially if you get to crash a locals' National Day brunch and start the day with a lot of food and a few drinks!
​
Wishing everyone a fantastic 17th of May in Norway, and everyone else a great start of the week!