Back to Blogs
​How to improve your leadership skills
​​
How do we as leaders work on our leadership skills?
First of all, you need to be open to learn, to give and take in feedback, and to reflect both inside but also outside of work.
We work with individual personalities, and each person are different from one another. But one thing that is certain, is that communication is always the key & Feedback and transparency is the way forward. Building teams with clear roles and identities, helps to have colleagues feeling included and knowing which role they carry in their team. It can be helpful and be a great tool, if you implement a strategy to use each other strengths and weaknesses, to constantly learn from each other!
Being a leader, also means that you are the owner of a lot of responsibility. be the front figure and show your team what it means to put in the extra effort, when it´s needed!
Perspectives on how to improve can be seen from 3 different values Soft values, Core values and business values that you need to implement and adapt to in your company together with your team to find a good work balance.
Here are some of my perspectives, on how to combine these values and use them in ´´ best practice´´ to work in a good leadership development:
- Celebrate big and small achievements
- Clear team visions and ambitions
- Time management
- Clear communication
- Transparency
- Lead by example
- Share out responsibility! – the feeling of being included.
- Time to action!
- Always adapt
- Set expectations, goals and deadlines
- Overview and control of business/ systems and strategies
TRUST!
Now, combining everything is one word – trust. Trust is a very important point of being a great leader. You need to build trust and mutual respect in your team to have a good work relation, vibe and atmosphere. If you constantly work on improving your leadership skills, you can work with two types of trust, heart trust and head trust! Both important for your personal development.
The heart trust: is a behavior of being an active listener and show interest in your colleagues.
The head trust: contains keeping promises and holding each other accountable when agreeing on expectations.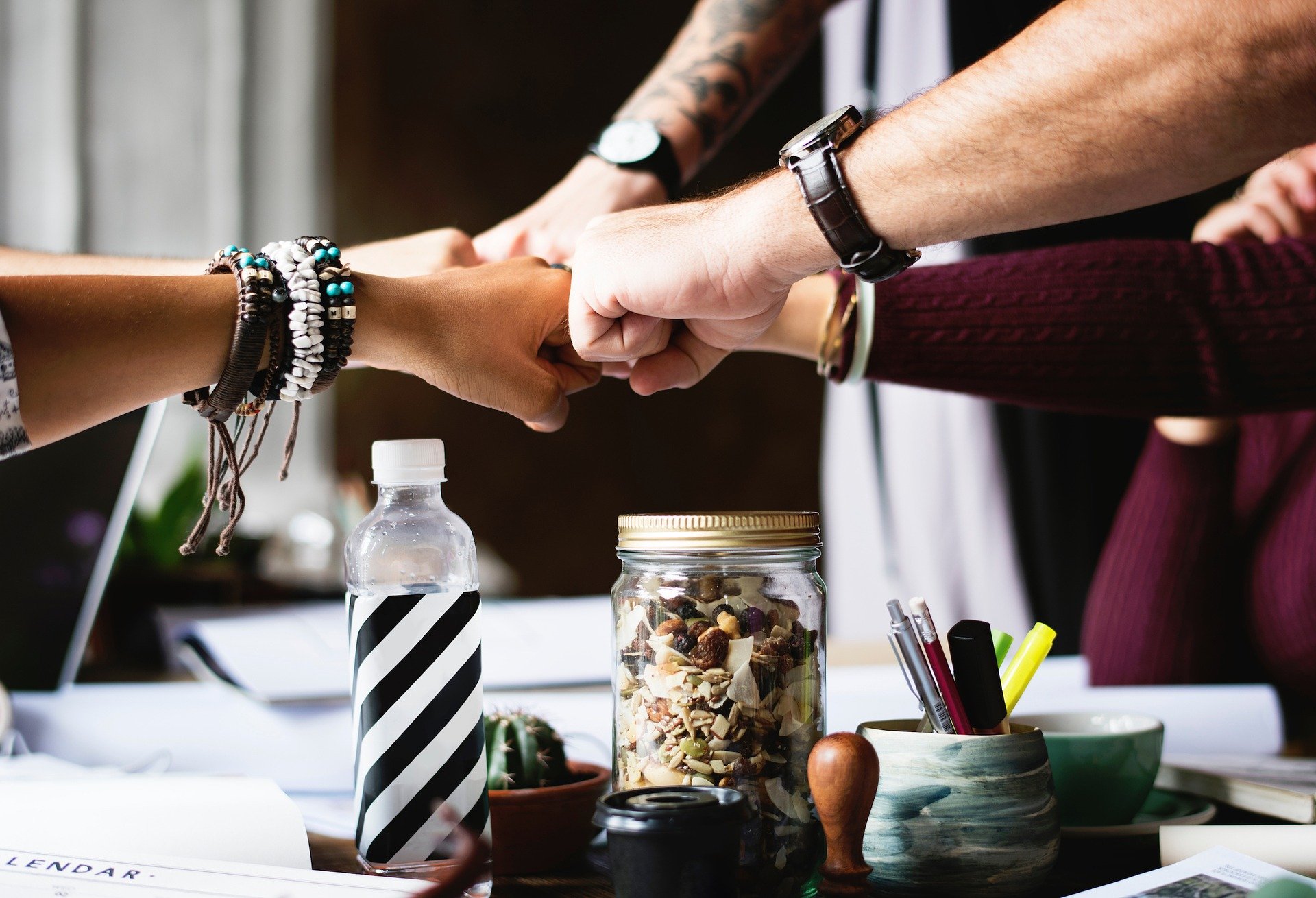 It´s important to know as a leader, that it is OK to show vulnerability, but also stand your ground in situations where a difficult or tricky situation occur and a decision needs to be taken. The most important thing to remember, is to find a solution that works for both parts in a team weather it´s between two colleagues, a leader and colleague or between two leaders etc.
To improve or develop as a leader, initiatives and creative ideas is also crucial to keep up the motivation, which is another very important factor. Here are some creative ideas to work with, on a daily basis when you work in recruitment, and that can help to build up motivation in the team.
- Map making
- Forecasting
- Action plans
- Focus sessions
- Workshops
In our company since day one! We have had 3 key words we follow Always. Courage, Trust, Result!
If you have the courage to gain the trust it will show results!
You can always check out our open positions here or our internal positions here