Back to Blogs
Monthly Update - Back from holidays, new colleagues and much more..
​​
The month of August just ended, and we thought that it would be fun to do a recap!
​The month of August has been amazing with great growth, many colleagues coming back fully motivated after their holidays and bringing in great energy!

Back from holidays
Summer is always the time of holidays in all companies. This means the workflow can be hectic and disrupted. So, we are glad to see bright, rested people coming back into the offices with a refreshed drive and motivation! If you are interested in joining these amazing teams and create success for yourself, check our open positions here:
•In-house job opportunities for Nordic-speaking profiles (Danish, Finnish, Norwegian, Swedish, etc.): click here
•In-house job opportunities for Multilingual speaking profiles (French, German, Dutch, Italian, Spanish, etc.): click here
•In-house job opportunities for IT profiles: click here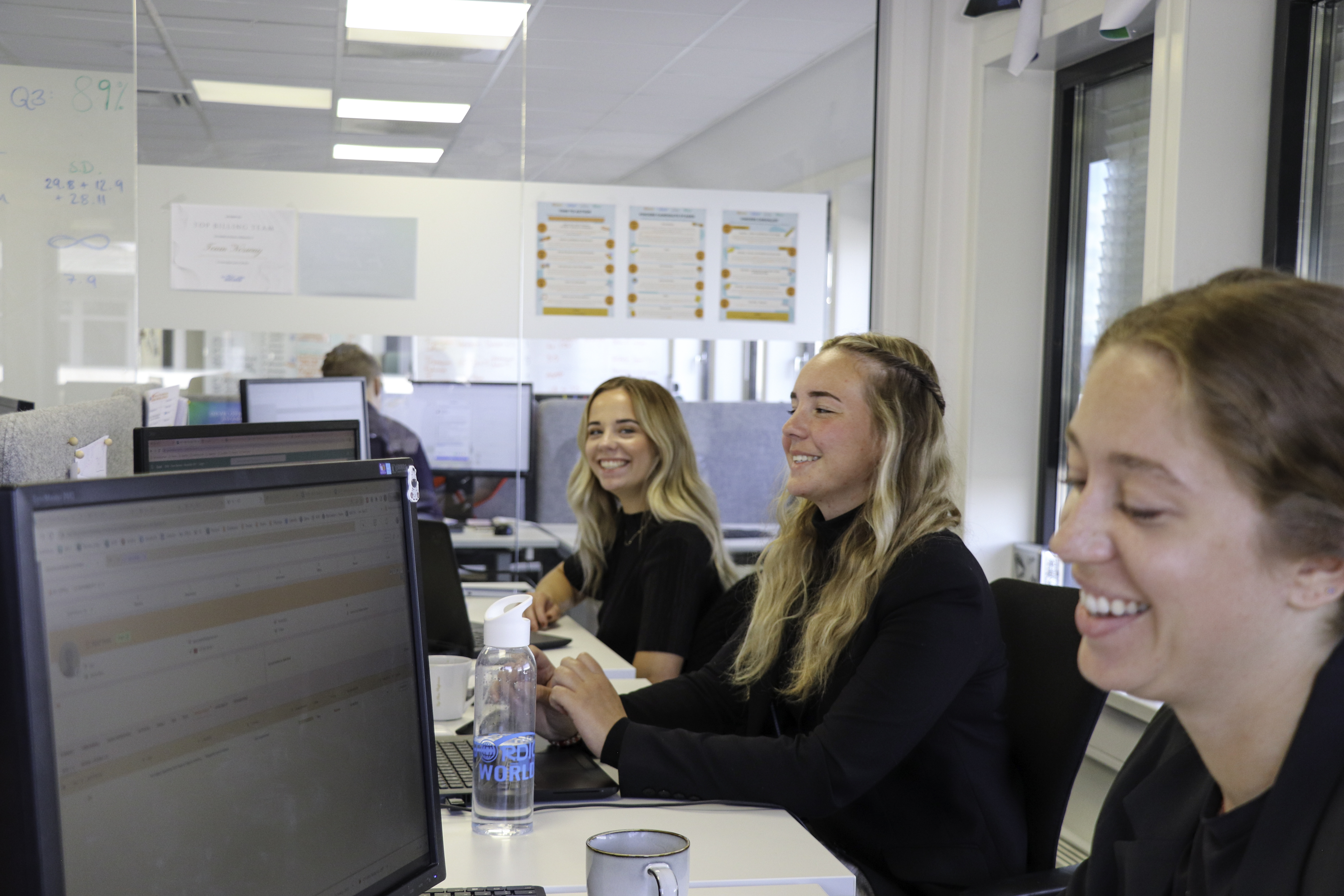 August = month of growth
All colleagues have been working hard to finish off their summer with success and great themselves a good starting platform to the end of the year! It is great to see that clients and candidates are putting in more and more trust into us and see that we are the right partners.

We have teams that are reaching all-time highs and breaking company records – this is just amazing! We hope that we can continue this growth towards the end of the year and carry this momentum to 2023 as well. The vision of being best before, under and after the pandemic has been achieved and we can be truly proud of this!

New members of the Worldwiders family
Our offices in Lisbon welcomed a new member Arhur Gleyze an International recruiter. Arthur, he comes straight from Annecy, near the Alps in France. After finishing his studies in Business and management in the sport industry, he fell in love with Lisbon. So, what was supposed to be a three-week holiday, became his next destination to start a new career. He speaks French, Spanish and English. Always thrilled by new challenges, his love for traveling and discovering new places led him to this adventure. Passionate about sport, he will use this mentality to provide the best service. On his free time, he enjoys meeting friend to go skateboarding around the city and eventually catch a wave during weekends.
Our offices in Oslo welcome Peppiina Santala, International Recruiter and Juuli Strandberg, Talent Hunter.

•Peppiina is a native Finnish speaker who moved to Norway in summer 2022. Her background is a nurse at pulmonary ward in University hospital in Finland, and latest years she has worked for a global health technology company as an Account Manager for pulmonary health care devices. Peppiina loves to be surrounded by people and give them the help they need. On the free time she can be found doing CrossFit, fishing or being in the woods.

•Juuli is a native Finnish speaker who just moved to Oslo, Norway to do her internship here at Nordic Jobs Worldwide as a Talent Sourcer. This is her first time living abroad but she is very much enjoying it. She is going to get a bachelor's degree in business next spring. Juuli has gained a lot of experience from working with many projects and event organizing. Her biggest strengths are that she is creative, effective problem solver and a great improviser.

We wish all our colleagues good luck! We are now more than 80 people working in the company and we have a clear goal of being 100+ colleagues by 2024.
In the meantime, our colleagues in Tallinn, Estonia and Lisbon, Portugal enjoyed a nice after-work together! Activities outside of work are very important to us. They allow us to strengthen the bonds between colleagues, promote teamwork and combine business with pleasure!

Also, our colleagues based in Malaga celebrated Feria. The annual Malaga city fair in August is an exuberant week-long street party with plenty of flamenco and 'fino' (sherry). The fair commemorates the re-conquest of the city by Isabella and Ferdinand in 1487 and traditionally runs for a week from Saturday to Sunday (inclusive) over the third week in August. Our colleagues took full advantage of this cool opportunity!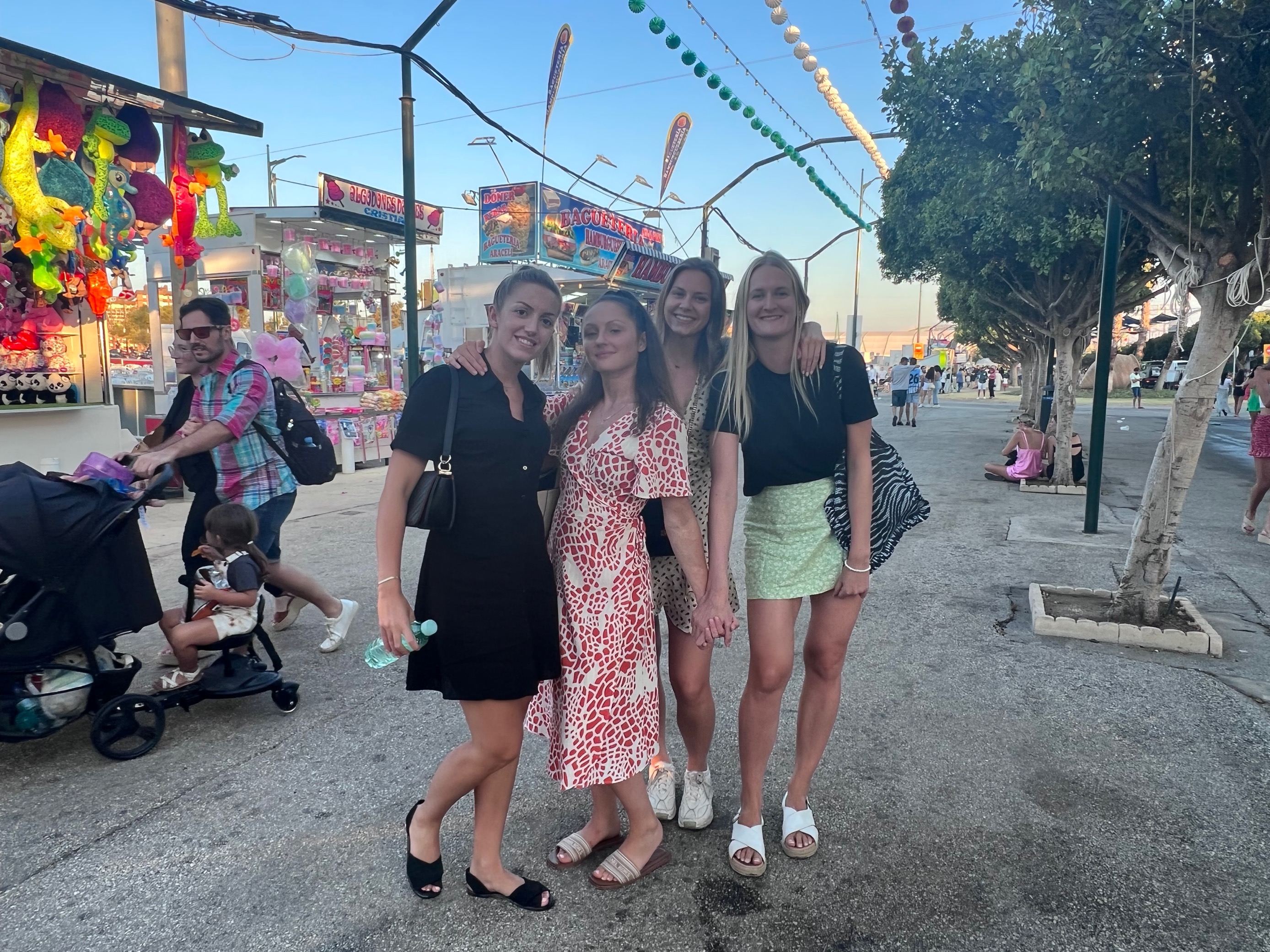 Finally, during the month of August we helped 174 people start a new job and celebrated helping over 1035 people with new jobs since January 2022! We are extremely proud to have been able to help so many candidates change their lives and start a professional career abroad. To find out more about our offers click here.
Thank you for reading this blog post to the end! Our evolution is fast and serene, we'll see you next month for a new recap!